Adhesive labels
What are the benefits of using adhesive labels? They enable you to easily and quickly describe or label just about any item. It is hardly surprising, then, that such accessories are used by many companies from a wide range of different sectors. They will certainly also come in handy for any business that involves distance selling. They are used primarily with label printers.
Universal adhesive labels
There are probably few small accessories that are as universal as adhesive labels. You can use them to avoid running all over the hall or office holding a pair of scissors, glue and some paper. They have become so popular because of their practicality. With adhesive labels, you can perform many important activities without getting glue all over your hands.
What areas can adhesive labels be used in? Actually, it would be difficult to indicate a single, specific area or type of business that requires such accessories. They can be used in many places and situations. For instance, in e-commerce businesses. By obtaining a hefty supply of labels, you can significantly shorten the time required for packaging operations. You will then be able to cut down on labour and related expenses. You should use them just like you use tape dispensers or rolls of paper.
Functional adhesive labels on a roll
Adhesive labels on a roll are a product that has proven itself in many places and situations. The most important aspect of this solution is its convenience. All you have to do is remove the label from the roll and apply it to any surface. That is not all, however, because a large label roll is very practical and easy to handle but also much more difficult to lose. This makes the label easier to store at home or at the office.
High-quality paper adhesive labels
A very important criterion when choosing paper adhesive labels is the quality of the adhesive. This determines if the piece of paper will permanently and firmly attach to the particular surface. What is important is for the product to be well-designed in every respect. For instance, it must not shift when applied on a slippery surface.
High-quality adhesive labels? Better combine them with a label printer
An important aspect of paper adhesive labels is the paper they are made of. Using ECO thermal paper is a guarantee of excellent results. This is the same material that is used in scales and thermal printers. Another very important aspect is the design of the label. On one side, it is covered with the adhesive, and on the other – with an anti-adhesive material. This prevents the label from sticking to your fingers when you apply it. However, you can still write on such a material, which is obviously critical in the context of labels.
In order to make the most of thermal labels, you certainly need to use thermal printers.  Our range includes some very high-tech equipment. Its characteristics include a high printing speed, small size and availability of free software. This is an excellent choice for all courier, logistics and forwarding companies. The printers are also very practical because you do not have to buy inks and toners. All you need are thermal labels, which are the only consumable.
You can't go wrong when using adhesive labels in various sizes
What else should you know about adhesive labels? Such accessories certainly have to look good on a large surface. It does not matter if it is an envelope, a jar or a large machine. That is why you will require various-sized labels. They may be very small pieces of paper, with a size of 32x20 mm, or they may be quite large, with dimensions of 100x150 cm. It all depends on what you need!
Perhaps you are looking for adhesive labels for envelopes?
Obviously, adhesive labels for envelopes are also a very important piece of stationery at many offices. They significantly reduce the time required to send correspondence. Such labels also look very neat on the envelope.
Adhesive labels for parcels
Thanks to the growth of the e-commerce business, adhesive labels for parcels have also become a highly desirable item. If you choose to use them, you will certainly need a whole range of different sizes.
Efficient adhesive labels on a roll
What are the other appreciated features of adhesive labels on a roll? Certainly efficiency. You might want to obtain a larger quantity of such accessories because if you have a lot of envelopes or packages to send, you can quickly use up the entire stock. Obviously, the more packages you order, the better the price. Packages contain from 500 to 2500 pieces.

Adhesive labels come in handy in many areas. They make it much easier to apply addresses on letters or sign items you may need in your own home.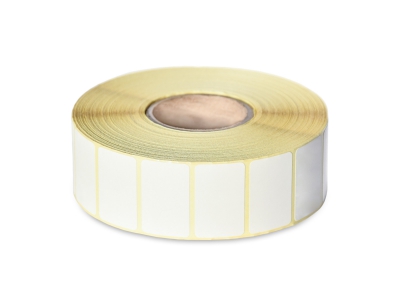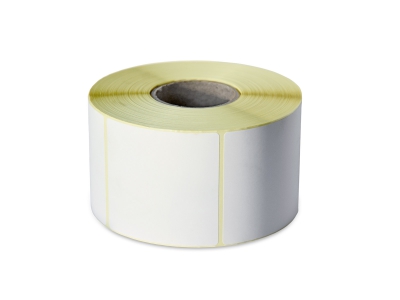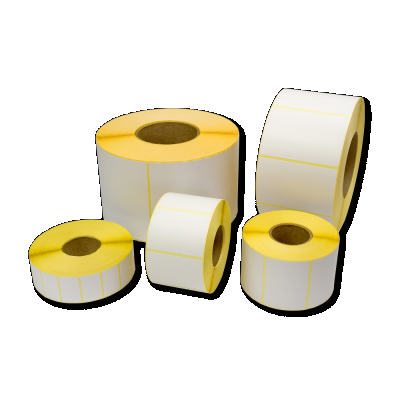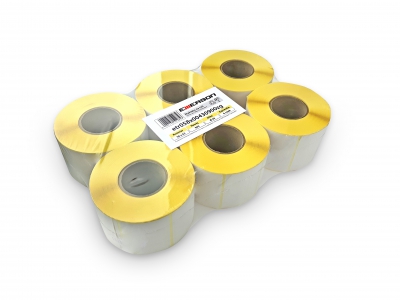 Sorry for the inconvenience.
Search again what you are looking for