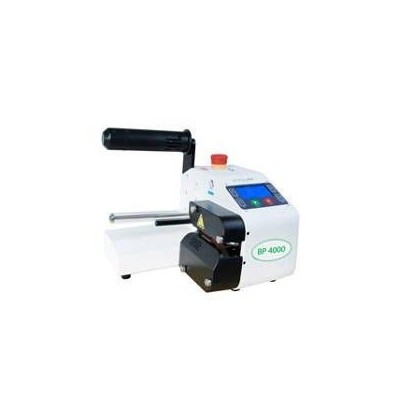 Shipping 48h
Air cushion machine
You need to appropriately protect the goods you want to ship to prevent unnecessary damage. Apart from using paper filling machines, you can also fill your packages using air cushion machines. This equipment is very efficient, and it should be easy to use even for inexperienced operators. Such a machine will be particularly useful for online stores that want to save on packing time. You can find high-quality air cushion machines at the Boxmarket.eu online store. Visit our store and explore our entire offer!
Pack-filling air cushions – are they worth it?
Box fillers are used to protect products intended for shipment. If you send out hundreds of packages on a daily basis but do not use any filler – change this. You risk a lot by preparing your packages this way. During transport, your products are exposed to vibrations and damage. We recommend using air cushions. They are a great way of protecting the empty space in the package. This is one of the options that is most often chosen by companies, for a number of reasons. The production of air cushions has become very simple – all you need is the right equipment. The cushions are inexpensive, particularly if you send a lot of packages.
Air cushion machines – our proposals
The Boxmarket.eu online store is a place with a wide range of products needed for the professional preparation of packages of various sizes. Our product range includes items such as Fixboxes with elastic film and more. Proposals that might be interesting to persons who pack many packages and companies from the e-commerce business include air cushion machines.

We propose ActivaAir machines at our store for the production of air cushions. They can also be used to make bubble sheets. The equipment is made of robust, high-quality materials. This translates into longer service life, higher reliability and enhanced user comfort. ActivaAir machines are efficient, compact and easy to use. Packing with such machines is a lot of fun. They can be used by both small and large companies, particularly in the e-commerce sector. They are very quiet. This factor affects the quality and convenience of work. After all, no one wants to work in a noisy environment. We propose two different models of ActivaAir machines:


The ActivaAir Basic machine guarantees fast and easy packing. It is efficient and very quiet. The filling time for this model ranges from 8 to 15 metres per minute. A single roll may contain up to 700 metres of film. In addition to making the cushions, the machine can also prepare bubble sheets.
The ActivaAir BP2001 machine, similarly to the previous models, makes packing easier and more efficient. The difference lies in the filling time – this variant produces from 3 to 5 metres per minute.
If you choose this equipment – make sure to order some bubble sheets as well. They are not supplied with the machine and have to be ordered separately. They come at a very affordable price. Visit our store today and explore our offering to pick the machine that meets the requirements of your company.
Air cushions in boxes and their function
Air cushions are increasingly used as box fillers. By using such products, you can safely transport delicate items. There has been a noticeable increase in the interest in machines dedicated to the production of such fillers. This is a very smart investment.

Air cushions are intended for packages that have to be appropriately protected during transport. You cannot leave any empty space in the box because this would expose the product to various types of damage. There is no point in risking. Air cushions are not the only proposal – you can also choose paper shavings, for instance,. If you want your packages to be prepared professionally, you might want to use air cushions as filler. You can prepare them yourself – all you need is the right machine.

The offer of our Boxmarket.eu online store includes special machines designed to make air cushions as well as the air cushions themselves. They are sold separately – these items are available at our store. They can be used for quick and easy packing and streamlining of the preparation of the order for shipment. They guarantee the security of the products you send. Also, thanks to such equipment, you do not need any storage space to store the materials used for package protection. Visit us today to explore our entire product range and pick the best solution for your company. Our store offers reliable, high-quality machines to make air cushions, which will also contribute to the positive image of your business. Contact us in case of any questions.

Air cushion machine – start using it today. Visit the Boxmarket.eu store to explore our offer in detail.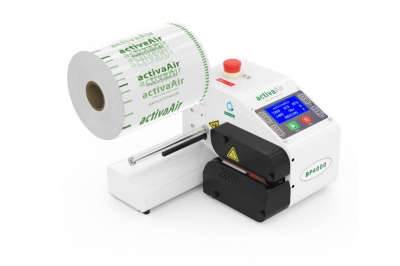 Sorry for the inconvenience.
Search again what you are looking for