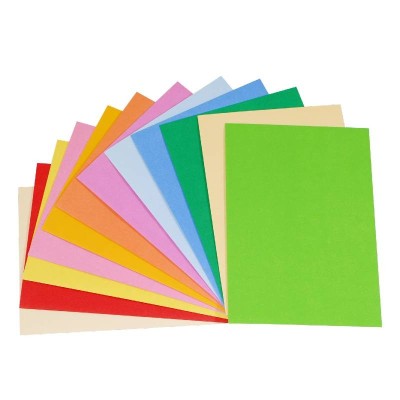 Coloured envelopes
Does all mail have to be visually boring, using white or (even worse) grey paper? Certainly not. Sometimes all you have to do is choose coloured envelopes to make your mail look elegant, creative and interesting. Obviously, such accessories can come in many different colours. You will certainly want to consider several colour options.
When can you use coloured envelopes?
Well, let's start by dispelling a certain myth. It is not true that every letter you post has to be sent in a white envelope. The colour is irrelevant here. What is important is for the information on the envelope to be specific and legible. You may, therefore, use a coloured envelope to send a regular letter or use one of the available colours to send information to your customers.
In general, coloured envelopes of various sizes may have a wide range of different applications. Such accessories are also an interesting and elegant solution to help you stand out from the crowd. Thanks to the high quality and functional design of the envelopes, they will certainly do their job.
Large and small coloured envelopes
You can obviously choose from many different sizes, including large and small coloured envelopes. There are so many variations in size because the envelopes have many different uses. The smallest size is 114x162 mm. The biggest envelopes, in turn, have dimensions of 162x229 mm. There are also a few intermediate sizes in between that you can use to send medium-sized mail.
When you select coloured envelopes, however, you have to consider not only their dimensions but also important symbols. You will find some of them on our products. The two of the most important ones are "HK" and "NK." What do they stand for?
HK – these envelopes have a special adhesive strip. You can seal them by tearing off this strip and closing the envelope.
NK – this refers to conventional envelopes. Their adhesive is activated by moisture. After moistening the strip, you can seal the envelope to close it effectively.
Functional coloured envelopes in all sizes – large and small
Large coloured envelopes and small envelopes are designed to be functional. In particular, it is very important to use paper of excellent quality. Another important aspect is how the envelope is sealed. It may use a conventional adhesive placed under a special strip that has to be torn off to release the adhesive. All you have to do is fold the two parts of the paper together and you're done. However, you can still encounter envelopes sealed by moisture. The adhesive in such envelopes is activated by moistening.
Elegant coloured paper envelope
What should an elegant coloured paper envelope be like? The primary distinguishing feature of such envelopes is the quality. In the case of the coloured envelopes, it is important not only for the paper to be of excellent quality but also for the dying process to be uniform and permanent.
How to make coloured paper envelopes? There are two basic ways. The first method involves printing the colour on an ordinary white envelope. The second method is to use paper that has already been dyed. There is no need to convince anyone that the latter method is a better way of making premium products. This is the method we use at our store.
You can't go wrong with coloured paper envelopes
What do decorative coloured paper envelopes look like? They certainly have vivid colours. We might want to dwell on the colours for a bit because different colours are suitable for different occasions. It is a good idea to have a few different coloured paper envelopes in stock, not only in various sizes but also different colours. The choice is truly impressive. You can choose from 18 colours. The range of envelope colours includes subdued beige, brown or grey. Still, there is nothing wrong with sending your regular customers mail in optimistic envelopes in the colours of spring, such as lush green or straw. Obviously, you can also choose more pronounced colours, such as various shades of pink or red.
Coloured courier envelopes at affordable prices
If you are looking for coloured courier envelopes, you might want to order a larger quantity. These accessories are not very expensive, but their stock can be used up quite quickly. We ship them in packages of 1000 pcs. If you buy at least 3 or 5 packages, you can expect a price discount.

Coloured envelopes are an easy way of adding a bit of elegance to your mail. These accessories are of high quality and are available in many different colours.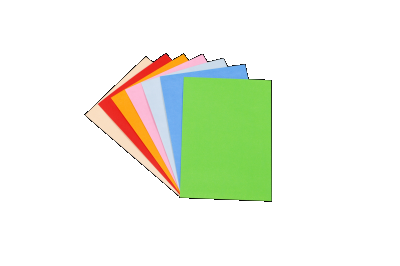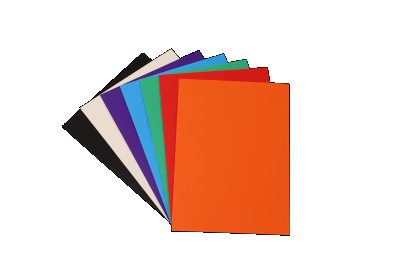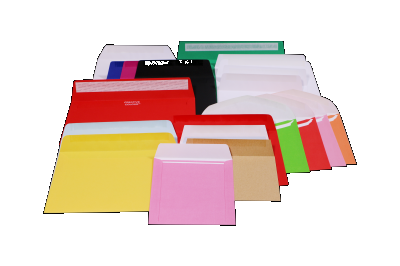 Sorry for the inconvenience.
Search again what you are looking for