This site uses cookies to deliver services in accordance with the Privacy Policy
You can specify the conditions for storage or access to cookies in your browser.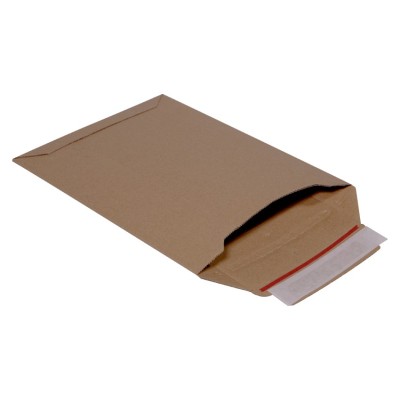 Shipping 48h
Corrugated cardboard envelopes
Corrugated cardboard envelopes are a product ideally suited to the needs of the e-commerce industry. They are perfect for shipping documents or items that require a secure closure. They have a self-adhesive strip placed inside the package – this allows you to tightly close corrugated cardboard envelopes without the need to use adhesive tape. The outside of this type of packaging, on the other hand, has a tear-off tape that allows the envelope to be opened more easily. Using our envelopes guarantees that the contents will not be crushed during transport, as they are rigid and durable. They come in three sizes and, thanks to the adjustable height, they fit various shipment thicknesses (max. 50 mm).
Stiff cardboard envelopes are simply irreplaceable. Every company sends out many large or small shipments every day. They need to be prepared quickly and properly secured so that the contents are not damaged in transport. Corrugated cardboard envelopes are durable, convenient to use and reliable. They perfectly serve their purpose. They protect the shipment in an aesthetic way, without any loss.
Corrugated cardboard envelopes – why is it worth it?
The first advantage of our products is their versatility. Stiff cardboard envelopes are available in three, different sizes. This allows you to choose the best option for transporting your products. It is a good idea to have a variety of cardboard envelopes, as it is hard to predict which ones you will need the most. Moreover, the height can be adjusted up to 50 mm, so one pack will fit multiple shipments. You do not need to buy any adhesive tape either. A special adhesive strip will replace it perfectly. Opening the shipment is very easy thanks to the special tear-off tape. Therefore, it is worth ordering cardboard envelopes. The manufacturer guarantees their reliability and durability. Cardboard courier envelopes will work well not only for shipping small items and with B2B transactions, but also for B2C commerce. The rigid material will protect the contents from any damage.
Always on time
The speed of preparing the shipment is of great importance, especially with a large number of orders. Our corrugated cardboard envelopes are ready to use at any time, and you do not need extra tools to pack your goods. This increases orders and speeds up customer service. Importantly, standardisation saves time and money as it becomes possible to place larger orders in one place. Simple and convenient. Folded flat, rigid cardboard envelopes are easy to transport and store (in a dry place). In addition, cardboard is a raw material of natural origin, so it will be safe for the environment.
No losses
Losses associated with damage to the contents of shipments (products or important documents) can be extensive. The complaint and replacement procedure itself is, of course, annoying for all concerned. A time-consuming packaging process is also unacceptable. After all, it is hard to keep a dissatisfied customer. Such situations can of course be avoided by choosing the right cardboard envelopes to suit your specific needs. Simple, convenient and very beneficial for your business. Be sure to order!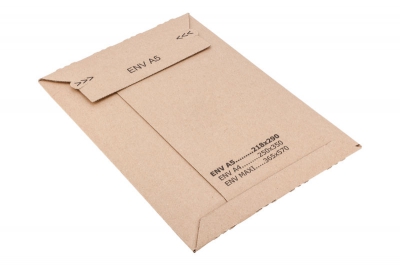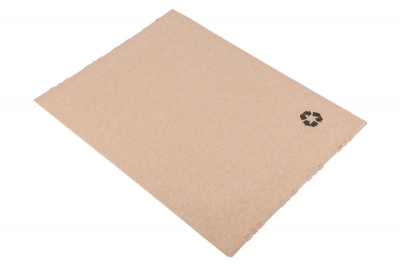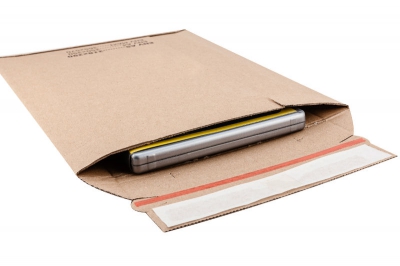 Corrugated cardboard envelopes
Sorry for the inconvenience.
Search again what you are looking for