This site uses cookies to deliver services in accordance with the Privacy Policy
You can specify the conditions for storage or access to cookies in your browser.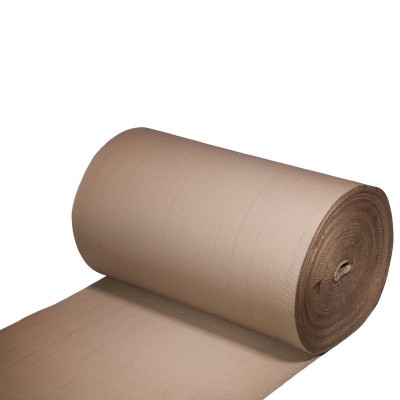 Corrugated cardboard on a roll
2-ply corrugated cardboard is a durable, sustainable material with a wide range of applications, including protection of furniture, glass and other goods. Thanks to its properties, it can also be used for renovation work. Our store includes high-quality products in various sizes to make sure you can find what you need to protect the goods to be transported.
Corrugated cardboard – the perfect choice to protect your goods
Corrugated cardboard offers excellent thermal insulation and noise insulation and has high mechanical strength. This makes it an excellent choice to protect products during transport from rubbing or impacts. Many companies use corrugated cardboard to protect furniture, glassware, electronic goods and household goods or delicate objects. Corrugated cardboard is light, which means that it does not significantly increase your transport costs.

You can use rolls of different sizes and easily adapt the shape and configuration of your corrugated cardboard to wrap individual objects or simply fill the packaging. Also, it is fairly rigid, and it will be suitable to separate objects made of, for instance, glass.
More than transport – other applications of corrugated cardboard
Due to its properties, corrugated cardboard is also frequently used during renovations and other construction works. The material can be used, for instance, to protect floors and furniture during painting. It is also a good choice during activities where you want to protect objects in the room from scratches and other damage.
Practical and sustainable material
Corrugated cardboard is made by gluing together two layers of paper – one of them is smooth, and the other is corrugated. The resultant material is strong, which is why it is so widely used in transport. However, in addition to being durable, corrugated cardboard is also sustainable. Thanks to the use of pulp, corrugated cardboard is 100% friendly to the environment – this is a factor that is gaining significance in contemporary business. The material is made by recycling, and it can be reused after it is worn out or damaged. The suitability for use is also connected with another important feature of corrugated cardboard, i.e., biodegradability. All of these reasons make corrugated cardboard the best option for companies that want to reduce their environmental impact. 
Using corrugated cardboard to protect your goods is very easy, and you can easily adjust the format to your needs by simply cutting the material. It is also very affordable, which is why it is so commonly used in transport. Corrugated cardboard will protect the items to be transported from cracking, scratches and other damage.
Check out the range of corrugated cardboard available at our store
Our store sells corrugated cardboard in the form of rolls – this is a practical and convenient option that enables easy storage and comfortable use of the material. We only offer high-quality products from proven manufacturers. This category includes corrugated cardboard in the following sizes: 
0,8x100 m (80 m2);
1x100 m (100 m2);
1,2x25 m (30 m2);
1,2x100 m (120 m2).
You can also count on professional service and quick delivery. Thanks to our experience with transport packaging, we can offer top-quality support. The corrugated cardboard from our store is available in a neutral, brown colour – the product is free from unnecessary dyes.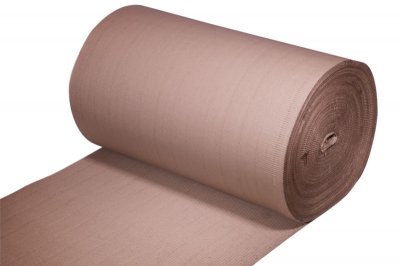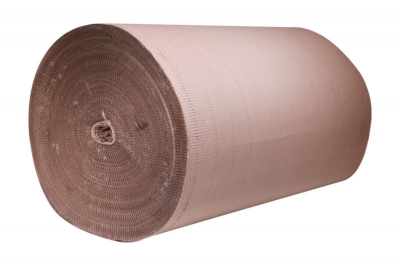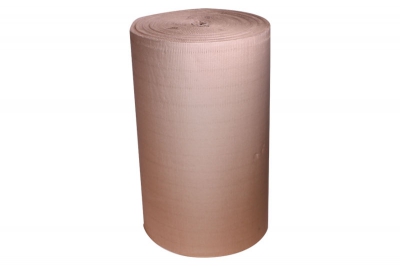 Corrugated cardboard on a roll
Sorry for the inconvenience.
Search again what you are looking for