This site uses cookies to deliver services in accordance with the Privacy Policy
You can specify the conditions for storage or access to cookies in your browser.
Shipping 48h
F427 tear strip sendboxes
F427 tear strip Sendboxes are flat, cardboard packaging dedicated for use in e-commerce. They are made with great attention to every detail. The inside of the box has an adhesive strip used for convenient, adhesive-tape-free closure. This system ensures that the box is securely closed and the products inside it are well protected. On the other hand, the outer tear strip allows for easy opening of the box. F427 tear strip Sendboxes are available in four standard sizes and two colour options (white or grey). With an order of more than 300 units, it is possible to have a black-colour flexo print made. 
Adhesive strip die-cut box – Advantages and application
Cardboard boxes are the most popular type of shipping packaging in e-commerce due to their versatility, ease of storage and low cost. The adhesive strip die-cut box is particularly popular, as it allows quick and easy product packing. What is important is that opening the box is also extremely easy thanks to the application of the tear strip. Therefore, there is no need for using scissors and forcing the box open. It is a practical and elegant solution.
These sendboxes require no additional accessories to be closed as they are equipped with a functional adhesive strip allowing the parcel to be closed quickly to ensure that the goods do not fall out of the box. Tear strip boxes have the following advantages:
Quick and easy process of packing medium-sized goods;
Ease of assembly – unassembled boxes take up relatively little space, making it easier to store large numbers of them;
No need for additional accessories or materials in the process of closing and securing the boxes – they are ready to be labelled and shipped right after assembly and closure with the use of adhesive strip;
The package is closed with an adhesive strip that ensures quick and efficient protection of the product against slipping out;
Easy package opening with a special tape;
Convenient opening in the form of a tear strip guaranteeing no scissors are needed;
Reinforced box bottom, ensuring that goods will not slip out during transport;
Large area for placing parcel information;
Option to have advertising prints placed on all sides of the package;
Tear strip boxes are inexpensive to manufacture and made of cardboard, generating savings on costs of shipping the products to customers.
We are a cardboard box manufacturer with many years of experience. Our product range includes adhesive strip boxes dedicated for packing and shipping medium-sized goods. The sendboxes in question are available in four sizes, facilitating the process of picking the required model. They are made for shipping clothes, cosmetics, books and magazines, dry food products with long best-before dates, kitchen accessories, household appliances, documents, small decorative items, games, toys, gadgets, and many more. We invite you to find out more about the detailed range of die-cut packaging.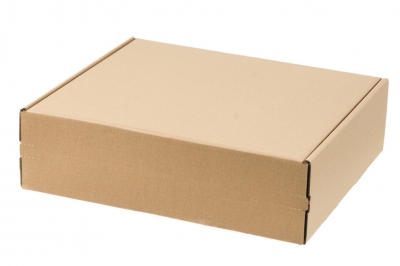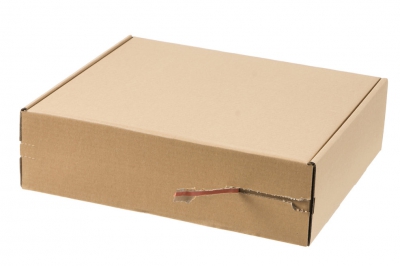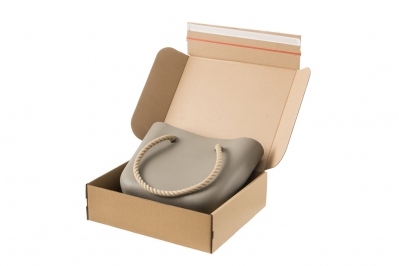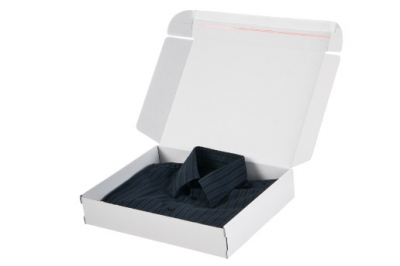 F427 tear strip sendboxes
Sorry for the inconvenience.
Search again what you are looking for