This site uses cookies to deliver services in accordance with the Privacy Policy
You can specify the conditions for storage or access to cookies in your browser.
Shipping 48h
Fixbox - laptop packaging
Fixbox laptop packaging, as the name implies, is dedicated mainly for shipping laptops. The packaging consists of a durable insert with foil and sturdy external cardboard. The insert is an innovative solution that properly secures the content of the box - a feature of particular importance when transporting electronic products. The insert is constructed in such a way that it holds the product in place while also providing cushioning. The deciding factors of this solution are the special, elastic and strong foil, and the KRAFT cardboard. Fixbox laptop packaging ensures proper conditions for shipping electronic hardware, and versatility, as the packaging adapts to fit the product. When unassembled the boxes are relatively small sized, which also results in low warehouse storage costs. Available in two sizes: 15 and 17 inches.
Fixbox Laptop consists of 2 parts:
1-part insert:
durable insert with foil
special foil with outstanding elasticity and strength
sturdy KRAFT cardboard
perfect packaging for shipping electronic products: laptops, spare parts
Sturdy external cardboard.
The advantage of this solution is an aesthetically pleasing appearance of the packed product and versatility (the packaging adapts to fit the packed product). Yet another benefit is the low cost of warehouse storage thanks to a relatively small size.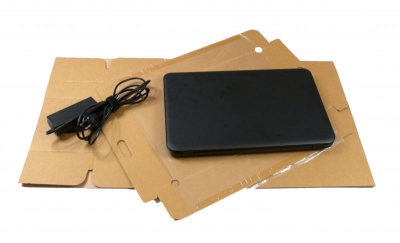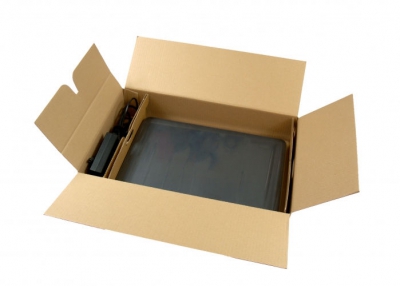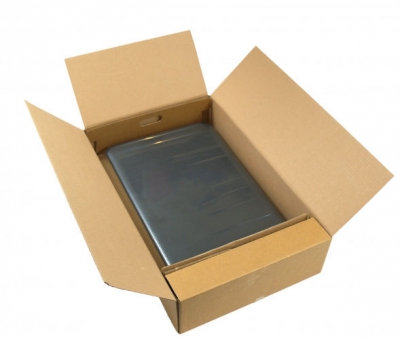 Fixbox - laptop packaging
Sorry for the inconvenience.
Search again what you are looking for