Shipping 48h
Fixbox packaging for laptops
Electronic equipment is particularly sensitive to various types of damage, which is why it requires special cardboard to provide adequate protection during transport. If you operate a store with electronic devices and offer shipment to the customers, you should remember that packaging is very important. After all, no one wants to send a product that reaches the customer with defects or damage. That is why we recommend you take a look at the offering of our Boxmarket.eu online store. Our range includes Fixbox laptop packaging (among others). It is a high-quality product with impressive strength. You might also be interested in the protective Fixbox inserts themselves. You can use them together with other standard boxes. When you use the inserts, you do not need to add any extra fillers.
High-quality Fixbox packaging for laptops
If you operate a store with electronic equipment, which also sends out online orders, you should use high-quality packaging. This guarantees that the customer will receive the package in perfect condition. The offering of our Boxmarket.eu store includes Fixbox laptop packaging, envelopes, tapes and warning labels. Our product range is very extensive and diversified to make sure you find boxes most suitable for the products offered at your store.

Our Fixbox laptop packaging is made of cardboard, which is resistant to dents and other types of damage. It is not a good idea to cut costs on the packaging of electronic equipment. If the customer receives damaged equipment, they will return it immediately and give you a negative review, and they will not buy anything at your store anymore. You should keep this in mind when you pick the ordered items. We recommend you to find out more about our innovative Fixbox laptop packaging, which is the perfect solution for the secure shipping of electronic products.
Shipping laptops – how to pack them correctly?
Do you have an online store with electronic equipment? Perhaps you have managed to sell your previous laptop via a classifieds website? If that is the case, you will need high-quality packaging to send your equipment. We recommend Fixbox packaging for laptops. It guarantees that the addressee will receive the product in perfect condition. The packaging also includes strong elastic film and durable external cardboard, i.e., KRAFT paper. The insert with the film offers excellent protection against damage for the laptop and prevents the equipment from moving around in the cardboard during transport. This protects it from vibrations and keeps it in a single place. Fixboxes for laptops come in two sizes – 15 and 17 inches. They create excellent conditions for the shipment of electronic equipment and are easy to adapt to the size of the items you are sending. They also come at affordable prices.
Choose economical Fixboxes for laptops
High-value items should always be correctly packed. The box is responsible for whether the particular product will be transported without any defects. It is particularly important to protect electronic equipment, which is sensitive to damage. That is precisely the case with laptops – you should take good care of them during shipment.

If you are looking for boxes for laptops, you might want to look for ones that are best suited for such equipment. Not every box is suitable for sending electronic equipment. Special Fixboxes for laptops have a robust design resistant to all kinds of damage to which the packages may be exposed during transport. The packaging contains elastic film inside for perfect protection against vibration. If you decide to use Fixboxes, you do not have to invest in additional box fillers. This will minimise shipping costs. You will also need strong adhesive tape. Our Boxmarket.eu online store offers professional packaging that is tremendously popular with our customers. We pay close attention to trends in the dynamically growing e-commerce business to propose modern solutions capable of meeting all the requirements. We choose strong, functional and aesthetic packaging of high quality.
Advantages of Fixboxes for laptops
Special Fixboxes for laptops available at our Boxmarket.eu online stores are intended primarily for the shipment of portable computers. These boxes are designed to correctly protect the equipment against damage. The most important advantages of our laptop packaging include its strength and the neat and tidy appearance. The boxes are also very small before assembly, which reduces storage costs. Thanks to these attributes, shipping laptops is no longer as difficult as it used to be a couple of years ago. We recommend that you find out more about our offering and buy special Fixbox packaging to safely ship laptops.
Choose professional Fixboxes for laptops. Invest today in high-quality boxes. Visit Boxmarket.eu!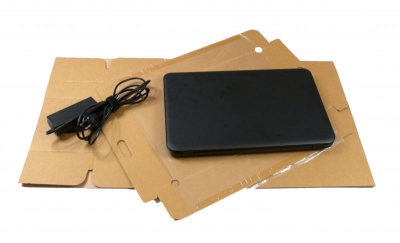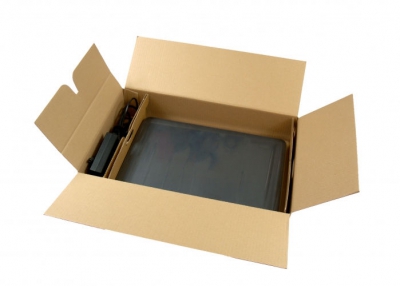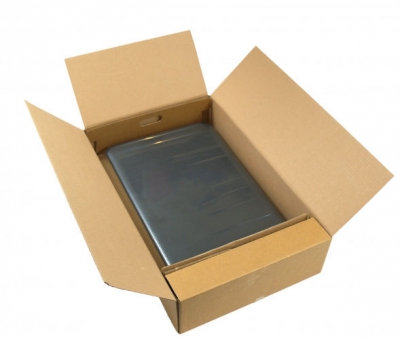 Sorry for the inconvenience.
Search again what you are looking for