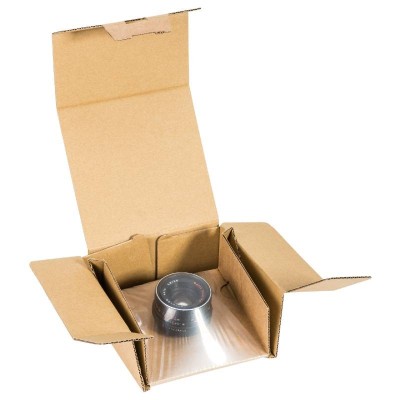 Shipping 48h
Fixbox packaging with plastic stretch film
Fixbox – what is it?
Fixboxes are a dedicated form of packaging intended for the transport of very delicate products. If you plan to send out electronic products, spare parts or products made upon request, i.e., products adapted to a specific size, such packaging will be a great choice. You can use it to make sure your package reaches the addressee intact. Fixboxes have special elastic film to make sure the product is perfectly protected. It stabilises the item so that it does not move all over the packaging. Order Fixboxes today. The offering of the Boxmarket.eu store includes such packaging in several sizes, but that's not all! Make sure to also check out Flexipak envelopes, which are a sustainable alternative to foil packs. The prices of our products are very attractive – come and find out yourself!
High-quality boxes with elastic film
Fixboxes with elastic film will certainly be an interesting choice for people who often send out packages or online stores. This is a great solution if you want to make sure that your product is delivered in the perfect condition. If you have not encountered Fixboxes before, it is high time you find out more about them. This packaging will correctly protect delicate and sensitive items.

The offering of the Boxmarket.eu online store includes a wide range of products. Fixboxes with elastic film come in multiple variants that differ from each other in terms of their technical specifications. It should be quite easy, therefore, to find one that meets your expectations. We propose different versions for different uses. If you are operating an e-commerce business, you might want to invest in Fixboxes, flap boxes and many other accessories. Our range is very diverse, and every customer will be able to pick the products they need for professional shipment of goods, meeting all of their expectations. Interesting options available at our store also include the packaging for laptops, which contains a special film insert inside and uses very strong cardboard on the outside. This guarantees adequate protection for your package. Visit us today!
Fixboxes – find out more about the reasons to use them
Cardboard boxes are designed for the transport of equipment, electronic products or spare parts. Does it matter which boxes you choose to send the products ordered by your customers? Of course! Not all of them will correctly protect your items against damage. If you are looking for boxes that offer a 100% guarantee of security, choose Fixbox models. They are made of strong KRAFT cardboard. This material is resistant to crushing and punctures, which are the most frequent risks the packages are exposed to during transport. The packaging contains elastic film inside that prevents the item you send from moving around. Polyethylene film is extendible, strong and resistant to tears. Important advantages of such packaging include their aesthetic appearance.

Fixboxes are the perfect solution for people who want to reduce shipping costs and save time. That is because such packaging does not require any fillers or additional protection, and it is easier to assemble. It lets you save a lot of space in the warehouse and makes packing easier. Another advantage of Fixboxes is that they are sustainable and fully recyclable because they are composed only of cardboard and polyethylene film.
Applications of cardboard Fixboxes
Cardboard boxes are the most popular form of packaging today. They are functional, strong and look neat and tidy. The advantage of cardboard Fixboxes is the fact that they come in many different sizes. This way, you can easily find the perfect packaging for the products you want to send.

The offering of Boxmarket.eu is very diverse. Fixboxes with elastic film are gaining in popularity. That is because they are so perfectly suited for the shipment of delicate products. Our range includes Fixboxes for various types of electronic equipment, e.g., phones, tablets and photo cameras. You can also certainly use them to ship car parts. They are a great option if you want to send products with specific dimensions requested by the customer, for which it is difficult to find the right standard packaging. Fixboxes are fully self-sufficient – the film will protect and hold the ordered product in place, and the appropriate design of the cardboard will ensure protection against shocks.
Boxmarket.eu – what makes us unique?
Boxmarket.eu is an experienced manufacturer of cardboard packaging and an online store that offers Fixboxes and shipping accessories, among other things. We are well aware of how important it is for the package to make the right impression on the customer. That is why we want to help you make sure that the ordered products reach the addressee intact, contained inside a functional and aesthetic packaging. We design our products using high-quality solutions that are innovative and strong. We pay close attention to trends in the dynamically growing e-commerce business to propose packaging that meets all the requirements. We recommend you to purchase Fixboxes with elastic film and find out more about all the other items available at our store.

Order Fixboxes with elastic film in various sizes at the Boxmarket.eu online store at an affordable price. Contact us!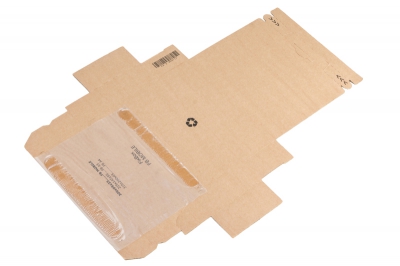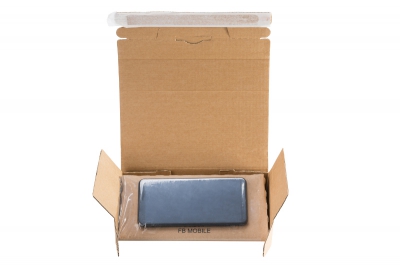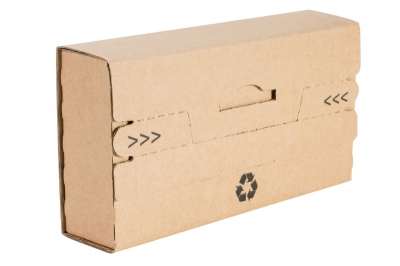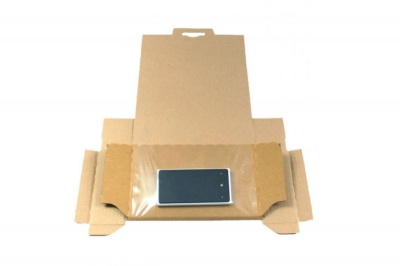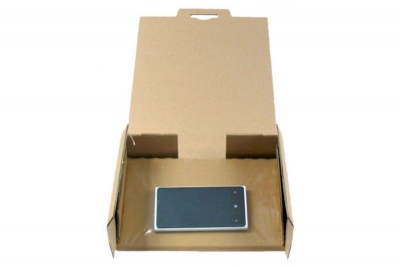 Sorry for the inconvenience.
Search again what you are looking for