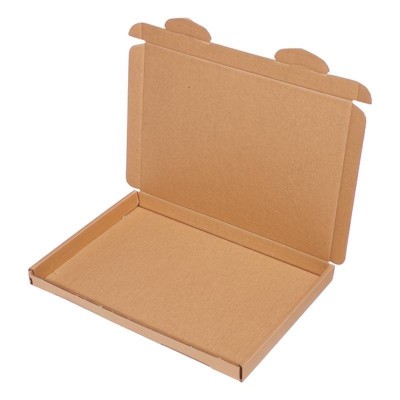 Shipping 48h
GBK flat postal boxes
Boxmarket.eu is an experienced manufacturer of cardboard boxes and an online store with a broad selection of pack types and accessories necessary for the professional packaging of products. How you protect the products in your packages impacts their condition when they reach their addressees. Thus, saving on shipping boxes is a waste of time, as it won't yield any benefit – quite the opposite. If customers receive products that are damaged or unsightly packed, they'll look upon your company askance and won't want to use your services. One of our solutions, which should interest everyone involved in online commerce, are GBK flat postal boxes. They are distinguished by high-quality production yet attractively priced. But these are not the only advantages they offer. We encourage you to learn about their features now!
Postal shipping boxes – which ones should you choose?
Modern distribution methods have recently become very popular. This does not mean that the post office has lost out. Many individuals and companies continue to use its services. If you use postal shipping, stock up on GBK flat boxes. We recommend them for several reasons. They are the perfect solution when you want to send important documents, books, discs or photos, but don't want to pack them in envelopes. Shipping flat products in classic envelopes doesn't always make sense. Such products face a high risk of damage during transport. Flat postal boxes are the remedy to this problem: use them for shipping small, flat items that should not be packed in ordinary envelopes because they could be bent, crumpled or otherwise damaged.

The Boxmarket.eu online store offers GBK postal boxes made of high-quality corrugated cardboard. It guarantees that packages will reach their addressees intact.
High-quality boxes for flat products
If you ship in high volume by post, it's essential that you use the right boxes. Don't waste time buying packaging at post offices – it's safer to keep a large stock of postal shipping boxes in your company or home. If you seek cardboard boxes for flat products, check out the assortment at our online store Boxmarket.eu. It includes high-grade GBK postal shipping boxes as well as boxes with elastic Fixbox plastic foil. These boxes are highly popular because they properly protect electronics, spare parts and other sensitive products, yet – like GBK boxes – have high aesthetic quality. We urge you to look over our entire product assortment!
GBK flat postal boxes – why choose them?
People who run online stores or shipping companies build their reputation on the basis of package delivery. The contents of packages are of course important, but it must be remembered that the aesthetics and security of the packaging itself is also important. Every recipient notices whether packages are damaged and look right. If they receive a dented, poorly secured cardboard box, their first impression will not be good. That is why it's crucial to choose high-quality packaging – it's one of the keys to retaining your customers. Because we are well aware of this fact, we design our boxes with great attention to detail, including the right type of cardboard.
The Boxmarket.eu online store offers a truly broad selection of products. If you decide to ship by post, GBK boxes are essential. They are meant for packaging flat items. We offer these packages in two dimensions: 230x160x20 mm (A5 size) and 350x250x20 mm (A4 size). The smallest quantity of GBK flat boxes that can be ordered via our platform is a package of 50 boxes. If you operate in the e-commerce industry, we also encourage you to check another one of our packaging solutions: corrugated cardboard envelopes. These envelopes are durable, dependable and easy to use.
Shipping flat items – make sure they are properly protected
Do you frequently send documents, books or discs in bubble envelopes, but find out afterwards that your packages arrived in a condition that left much to be desired? If you are looking for an alternative to A4 envelopes, consider special flat GBK postal boxes. Made of strong corrugated cardboard, this packaging will properly protect its contents against damage, so that clients never complain about the condition of the packages they receive from you again. Another advantage of GBK postal boxes is their attractive price. But most importantly, with GBK flat postal boxes you'll get peace of mind.
You can order GBK postal boxes right now without leaving your home via our online store Boxmarket.eu. We encourage you to take advantage of our broad product assortment, featuring high-quality, durable packaging solutions. If you have any questions or concerns, please contact us by phone or e-mail.

GBK flat postal boxes are a must-have in every company. Don't forget to stock up on them – check out the Boxmarket.eu online store now!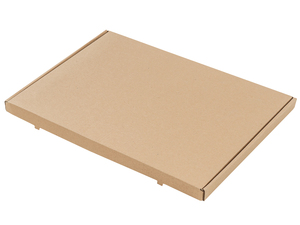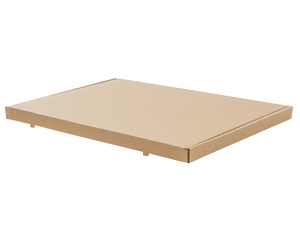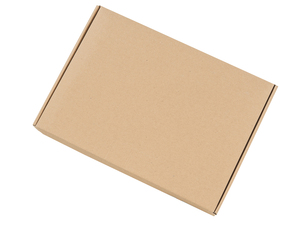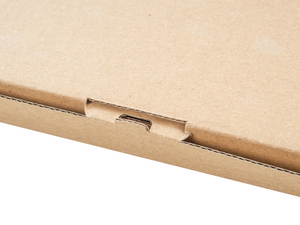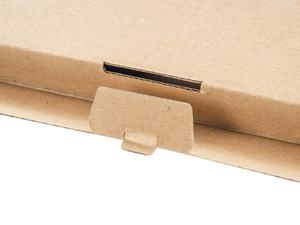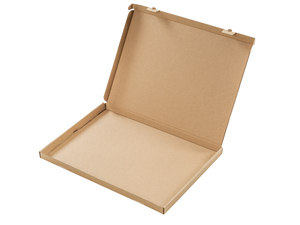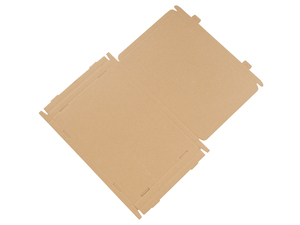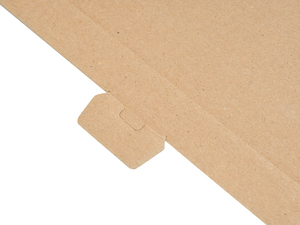 Sorry for the inconvenience.
Search again what you are looking for