This site uses cookies to deliver services in accordance with the Privacy Policy
You can specify the conditions for storage or access to cookies in your browser.
Packing paper
Packing paper is a very popular solution for the protection of various types of packages and shipments. It is available in several different versions so that you can select the paper with the parameters that best match the goods to be transported. Products in this category are used primarily to protect cardboard packaging, but they will work just as fine in many other situations.
Packing paper – what products can you find at our store?
Our store sells several types of packing paper intended for different applications. The most popular variant is grey packing paper, which is a fully sustainable solution because it consists of 100% recycled paper. It does not contain any dyes or other chemicals, and – thanks to its high strength – it is an excellent choice for the protection of a wide range of different packages. That is why it is so popular in different branches of the transport sector and the industry.

Due to the wide range of available products, every customer will find something that meets their specific needs. Packing paper is sold in the form of a roll in several sizes; the individual variants may also vary in grammage. The paper can be easily cut to be adapted to specific applications. Our offering is supplied only by proven and reliable manufacturers, who have been helping the transport industry for many years.
Applications of packing paper
Packing paper can be used in many ways. One of such options is to cover corrugated cardboard. By combining these two strong materials, you can minimise the risk of damage – this is a good choice if the products to be transported are delicate.
Thanks to the smooth texture of the paper, it is easy to write a legible address and add other information on the packaging. Packing paper can also be used to protect items wrapped with bubble wrap. You can also use packing paper to separate individual products. However, the applications of this material do not end with transport. It may also be suitable during renovation works to protect walls, floors, furniture and other objects from scratches, soiling or damage.
Benefits of packing paper
Packing paper is a great alternative to plastic packaging. The material is easy to recycle, which reduces the amount of unnecessary waste. Such products are also affordable. Many types of packing paper are made of recycled paper – this is another factor you might want to consider in the context of sustainability. 
It is also very easy to use – you do not need any special tools. Thanks to the smooth surface, you can either write on packing paper or apply prints and labels. Plus, packing paper is very strong, particularly if it has high grammage.
Choose the best range of packing paper
Our store sells both the standard grey packing paper and the kraft variant. We also offer a wide range of different sizes – from small 1x20 or 0.55x50 m rolls to larger options, e.g., 1x190 or 1x140 m. We offer efficient order processing, the best prices and quick delivery. Order now to receive strong packing paper from proven manufacturers and pack your shipments professionally.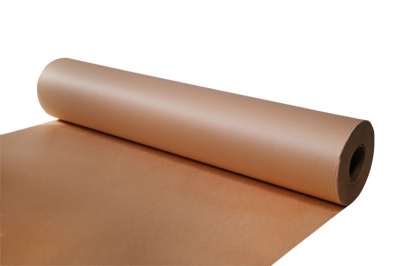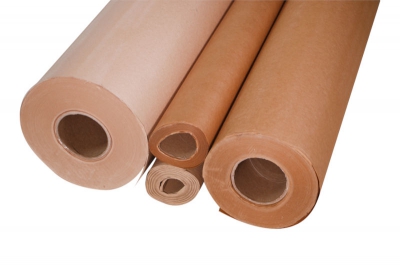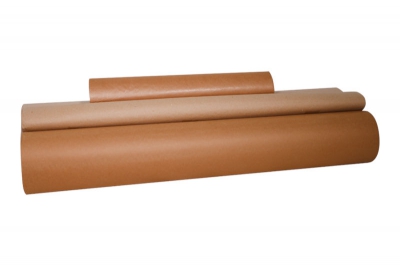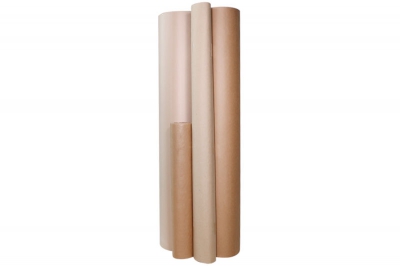 Sorry for the inconvenience.
Search again what you are looking for