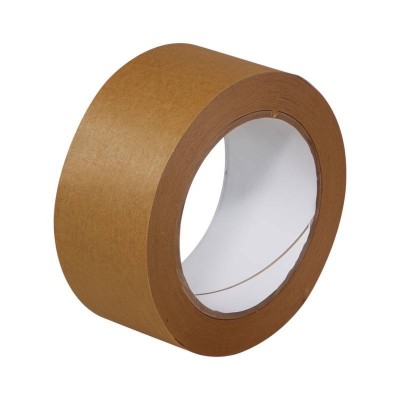 Shipping 48h
Paper adhesive tape
What are the uses of paper adhesive tape? Contrary to what you might think, it can provide a very strong and durable bond. Sometimes, that is precisely what you need – a bond that penetrates the cardboard structure to such an extent that the two are almost melting together. Such accessories are also a very sustainable solution with many different uses.
Why is paper adhesive tape a good choice?
Why should you consider using paper adhesive tape? This product has many advantages. The main of them is the unique way in which it forms the bond, which cannot be breached without being torn apart. You can use such tape to make sure that no one can open the package or envelope before it reaches the addressee. Also, such tapes are very friendly to the environment. After all, why should you contribute to the mounting piles of plastic when you can use fully recyclable products? In this respect, this solution is similar to our solid cardboard envelopes and packing paper.
How do you use paper adhesive tape for packing?
Why is paper adhesive tape for packing so unique? You might want to stock up on it due to the specific way in which it functions. This gummed tape has a special adhesive that is activated with water. First, you have to activate the adhesive surface and then stick it to the surface. This will result in a very strong absorption of the adhesive by the cardboard. This way, you will form a whole that cannot be spread apart without tearing the surface.
Also, water-activated paper tape may be applied with a paper tape dispenser. Our offering includes equipment that can make the packing process much easier and more efficient. Our range is very diverse, also in terms of prices, but all the available options are robust and durable.
Perhaps you are interested in gummed tape?
What else you might want to know about gummed tape? Apart from the fact that it is a sustainable product, you might be interested to know that it was made of high-quality materials. The adhesive itself is plant-based, and the other component is strong Kraft paper. This ensures that the tape is durable and easy to use and provides a secure bond. Furthermore, such tapes have very many applications. They will come in handy both at a modern office and at an online store.
Convenient paper adhesive tape
The paper adhesive tape we offer is, most importantly, a very convenient product to help you seal all kinds of envelopes and boxes. Packed in lightweight and handy rolls, it can be successfully used to secure a wide range of packages. It is also a strong product but does not damage the packaging in any way.
Furthermore, you can use paper adhesive tape to make sure the goods you want to send can be prepared for shipment quickly. All it takes is a couple of seconds for the adhesive to soak into the cardboard and form a very durable bond. At the same time, the high-quality paper used in the tape can easily be annotated or stamped. It is very resistant to both low and high temperatures. It can also withstand incidental moisture and UV rays.
What is reinforced paper tape?
Is the package you want to send very large and heavy? Are you afraid that the paper will not hold at the joints? You do not need to worry if you are using reinforced paper tape. As the name itself suggests, this tape is made using special reinforcements. However, the point here is not to reinforce paper with materials that are not sustainable. All it takes is a special string to make sure that our tape can be used to seal packages weighing up to 75 kg. This solution offers you security that standard tape cannot.
What width and length of the paper adhesive tape to pick?
Are you wondering what width and length of paper adhesive tape is the best choice? The important thing here is not just to find a tape that is long and efficient. After all, it also has to be convenient. The width has to be sufficient to successfully join the edges of the box together. The length, in turn, has to be limited as well, so that the roll is not too heavy. If you have to seal a large number of packages, this is definitely important. It would seem that the best solution is to select a tape with a width of 70 mm and a length of 200 m.

Paper adhesive tape is strong and sustainable. You can order it with or without string reinforcement.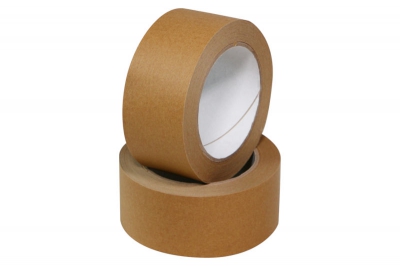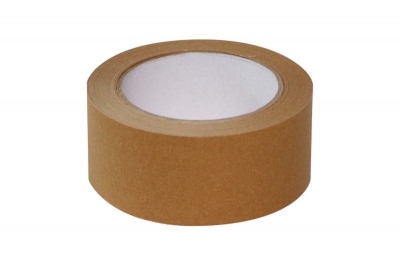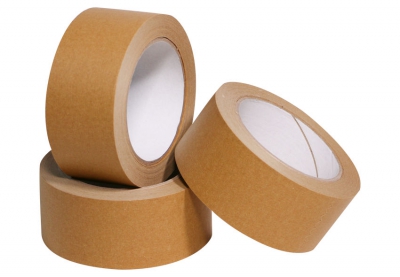 Sorry for the inconvenience.
Search again what you are looking for