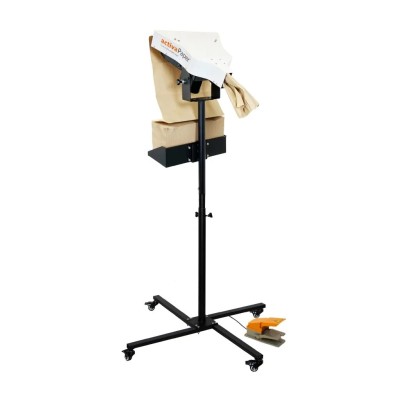 Shipping 48h
Paper filling machine
Paper fillers for packaging are used by most e-commerce companies because they provide appropriate protection for the product inside the package. It is a good idea to buy special package fillers in the form of shavings, but if you have many orders, it might be more economical to invest in professional paper filling machines. This is an investment in your company.

Perhaps you are interested in printed boxes? They are a good solution for any company that wants to make a good impression on their customers – explore the offer of the Boxmarket.eu online store. Our product range includes boxes, protective film and paper filling machines. Visit us!
Paper filler for packing – help save the environment
The paper filler is undoubtedly one of the most sustainable forms of box protection. A suitable machine and special paper are required to make paper filler. The paper filler is the perfect alternative to conventional bubble wrap, which is used by fewer and fewer people nowadays. Why? Mainly because of environmental issues – if you choose the paper filler, you help protect the planet. Do you run a large company where box packing is a daily necessity? Hesitate no more and invest in a paper filling machine today for many guaranteed benefits. Do not forget to pick the paper dedicated to the presented machine. Obviously, you will also find it at our store.
Box filler production – is it worth it?
To prepare the package correctly, you have to focus on security first. Box fillers are very important in this context. They are used to ensure that the goods reach the customer intact. If you use fillers at your company, you might want to consider using a paper filling machine. It is available at our Boxmarket.eu online store. We also offer paper dedicated to this specific machine – it is available at an affordable price. You will have to order it separately.
The machine we offer is the PA2000 model. This machine produces a filler made of 100% paper. The machine makes 85 metres of filler per minute, which means that it is a very efficient solution to streamline your work. The paper filler can protect delicate goods in a way that does not harm the environment and guarantees that the customer receives the product they ordered in the perfect condition. The paper filling machine is also a mobile solution – it has wheels to enable relocating it at any time. The machine has a size of 91x91x162 cm and weighs only 19 kilograms. It is also very easy to use. It has a special pedal used to start the production of the paper filler, which simultaneously fills the package. 
Paper dispenser – what is it?
The paper dispenser is a device that makes packing easier and quicker. It can be used in just about any industry. Paper can be used for packing simple products or as a filler. This option has been very popular recently, not just because of the convenience it offers but also because of environmental considerations.

If you are looking for modern solutions for your company, make sure to invest in a suitable dispenser and paper filling machines. As mentioned above, paper has become one of the safest forms of package protection. It is sustainable and does not react with the products. The offer of our Boxmarket.eu online store includes a wide range of products for professional packing operations.
High-quality paper packing machine
Paper packing machines are now used in many different industries. The primary advantages of the presented machines include time savings, easier work and protection of the natural environment. These matters are very important at the moment. Also, such machines take up very little space, so there is no need to create a separate workstation. The machine is easy to use, it can be handled even by persons who have never used such equipment before.

The offer of the Boxmarket.eu online store includes a very wide range of items intended for e-commerce companies and private individuals who appreciate high-quality solutions. In addition to Sendboxes with an automatically folding bottom, we also propose reliable paper filling machines. If you decide to buy this machine, make sure to also order our special paper. It is not supplied with the machine. You might also want to consider our other products for secure and aesthetic packing. Both companies and private individuals are invited to explore our range. Call us or send us an e-mail if you have any questions.

You can find a high-quality paper filling machine at the Boxmarket.eu online store. Visit us!
Your packaging will be greener thanks to the reduction of plastic consumption,
and you will also help our planet
You can also buy 100% FSC CERTIFIED RECYCLED PAPER, to reduce the environmental impact of your packaging.
SPECIFICATIONS:
Speed 85m/min
Weight 19kg
Dimensions 91x91x162cm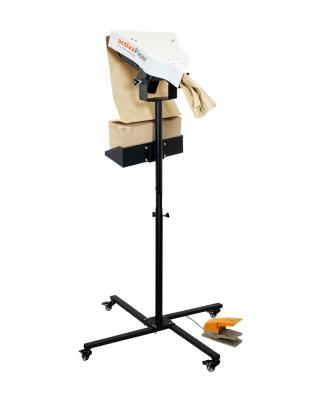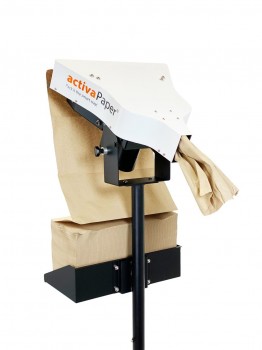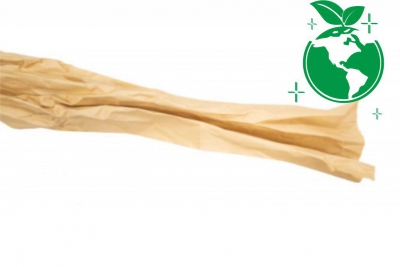 Sorry for the inconvenience.
Search again what you are looking for