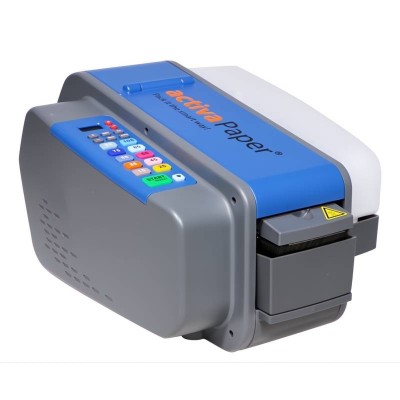 Shipping 48h
Paper tape dispensers
Adhesive tape dispensers are a must-have if you want packing to be efficient and easy. At our Boxmarket.eu online store, you will find the tape dispensers you need for fast and safe work. Also, packing with a suitable dispenser guarantees that the final result will look neat and tidy. If you cut the tape by hand, the package will not look quite as good. Seeing as the package you send is the calling card of your company, there is no point in taking such risks. Explore our range of dispensers for wet activated tape as well as our entire offer.
GummTape devices – advantages
Paper tapes have to adhere to the box tightly and neatly. There must be no folds or creases on the box. This would certainly not look good. We offer an entire range of dispensers at our Boxmarket.eu online store. They are dedicated exclusively to wet activated tapes. One of our proposals that enjoy unwavering popularity is the GummTape device.
The GummTape device uses a special water activated tape. This product has many advantages, e.g.:


Such paper tapes are used in many sectors of the industry. If you use a suitable device, the package you prepare will look neat and tidy and will be correctly protected.
Gummed paper tape is made of high-quality KRAFT paper, which is strong and durable. Our paper is also coated with a plant-based adhesive. It is a sustainable, fully recyclable product.
Wet adhesive tapes are available both with and without reinforcement as well as with rope reinforcement.
These are just some of the advantages behind the choice of a GummTape paper tape dispenser. What are the other outstanding features of these products?
Safety during transport
When various types of packages are transported between different departments of the company to the customer, you should not only obtain high-quality Flexipak cardboard envelopes or boxes but also provide suitable protection for your package, which is easier if you use professional packing devices. Examples of such devices are GummTape dispensers. This is a product dedicated to wet activated tape. You cannot use it with conventional paper tapes.
We propose dispensers for water activated tape for several important reasons. The most important advantage is that such a tape guarantees adequate protection and an aesthetic appearance of the package. After the tape is affixed to the box, it forms a single structure with the cardboard, providing excellent protection for the goods during transport and safeguarding them against theft. Any unauthorised person who tries to access the contents of the package would leave visible traces. Anyone who receives such a package will immediately notice that it has  previously been opened by someone else. This is very important, particularly if you are sending documents or high-value products.

At Boxmarket.eu, we are well aware of the importance of security when sending various types of packages, which is why our range includes reliable dispensers for wet activated tape. You can use them to prepare your package efficiently and secure it appropriately. Do not cut corners on equipment – it significantly affects working efficiency. Choose a manual or automatic dispenser today. Important – both dispensers are intended for wet activated tapes. We offer both types. Visit us!
Paper tape dispensers – are they worth it?
Modern and practical dispensers help you improve the quality of box packing. Such devices are also easy to use. Even a person who has never used them will handle them with ease. After reading the short instructions provided by the manufacturer, using the dispenser becomes pure fun. You can trust us on this!

The offering of the Boxmarket.eu online store includes not only high-quality packaging materials but also devices such as packing tape dispensers. They are a product that stands out with its robust design, which ensures high reliability and long service life. There is a reason why this device is so popular with both small and large companies. It enables quick, safe and aesthetic packing of boxes. Customers who use these devices cannot imagine how they could ever have done without them. This is no surprise to us, which is why we strongly recommend you purchase this product. The price is really affordable considering the benefits. We also offer other types of packaging necessary to send courier packages – find out more on our website. If you have any questions, our employees remain at your disposal during the working hours of the office – call us or write an e-mail.

You will find wet activated tape dispensers at an affordable price at the Boxmarket.eu store. Visit our store and explore our offer!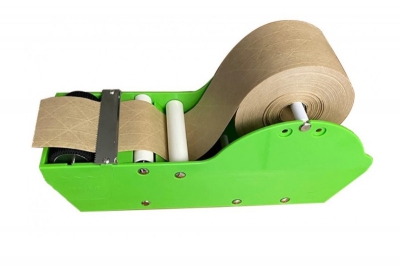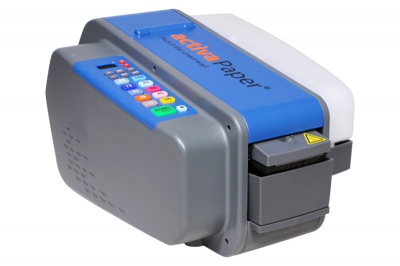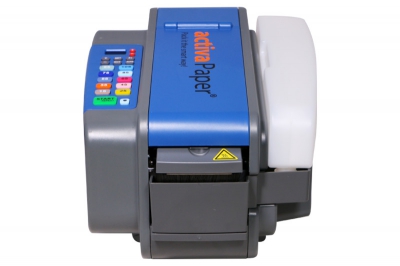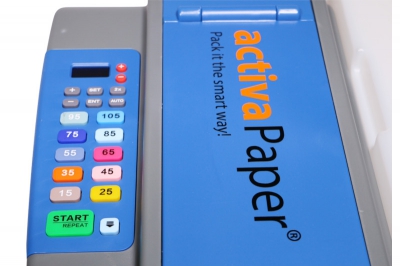 Sorry for the inconvenience.
Search again what you are looking for