This site uses cookies to deliver services in accordance with the Privacy Policy
You can specify the conditions for storage or access to cookies in your browser.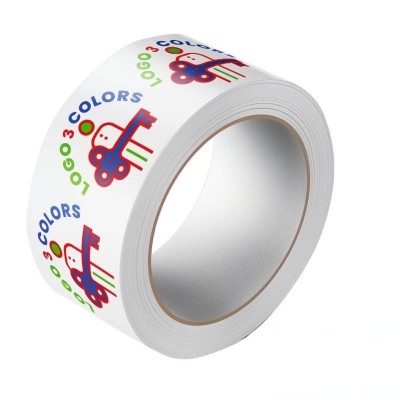 Printed tapes
Packing tape with hot-melt adhesive and custom print
Packing tapes with rubber adhesive are single-sided adhesive tapes produced on strong and durable BOPP film. The product is suitable for sealing cardboard boxes (both light and heavy). It is perfect for both office and warehouse works.
Due to the process, the produced quantity of the ordered products may vary +/- 15%.
The client is obliged to collect the possible product surplus.
In the case of uniform-colour background prints (background colour different from white), 5% is added to the price.
Design creation – free of charge
The exact matrix cost will be known after sending and creating a design.
After purchase, it is essential to send us a print design or company logo in good quality in the following file formats PDF, EPS, AL and CDR.
From the design acceptance, the estimated order lead time is 21 working days.
Sorry for the inconvenience.
Search again what you are looking for