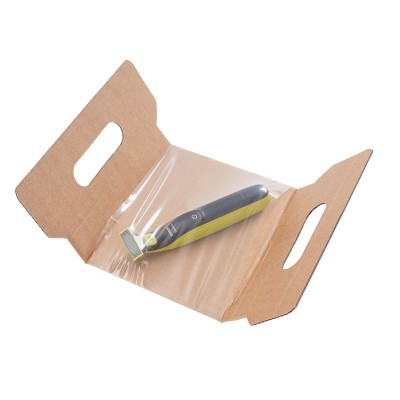 Shipping 48h
Protective Fix Box inserts
Protective Fix Box inserts are an excellent solution to guarantee appropriate protection for your package. They are made of special cardboard, which is resistant to damage and tearing. The inserts have a special pocket from elastic film, which is not resistant to cracking. The pocket is used to insert the product, which is tightly wrapped by the packaging. By choosing protective Fix Box inserts, you no longer need to use any additional means of protection or packing fillers, such as paper shavings. Visit the Boxmarket.eu online store today to find out more about this option!
Fix Box inserts – are they worth it?
Fix Box inserts are an indispensable item for every courier company that professionally packs and ships out packages. Such a product should also be sought by companies that prepare their packages individually and send them to the customers. The protective film keeps the products stable and provides them with excellent protection against damage. There is no way for the goods to move around during transport. You might also want to consider boxes with a special Fix Box insert – a single product that includes both of these components. Make sure to check this out!

Protective Fix Box inserts are one of the many items that can be found at the Boxmarket.eu online store. They are robust and neat-looking. They protect your package to make sure that it reaches the customer intact. This way, you do not have to worry that your customer will receive a damaged product. We offer Fix Box inserts in five different sizes:
230x160x80 mm,
213x153x109 mm,
300x220x90 mm,
310x230x160 mm,
345x256x130 mm.
FixBox inserts are compatible with F703 Sendboxes. A single packaging unit contains 20 inserts. This way, you can order large quantities of our protective film at an affordable price. We also recommend that you explore our remaining products, including, in particular, the Fixboxes for laptops. They enjoy enormous popularity.
Safety in transport
The protective insert is a very good solution for packing. It protects the goods from vibration and adverse external factors, which are not always possible to control. The function of the insert is to absorb various types of shocks or vibrations. If you do not use special protective film, e.g., the Fix Box film, your products may suffer damage during transport. As mentioned before, the insert also stabilises the package – the object inside the packaging is immobilised. This way, you can be certain that the addressee will receive a fault-free product.
Protective Fix Box insert from sustainable materials
The Fix Box insert offered by our online store protects your package. It is made of recyclable materials. That is why we can confidently claim that it is a sustainable product. When you buy Fix Box inserts, you get a high-quality solution that is safe for health and the environment. To find this out yourself, explore our range, which includes packaging and accessories required for safe and aesthetic packing of various types of packages.
Affordable price and aesthetic appearance
Protective film is a must-have for any company that sends packages to its customers. It is a safe, inexpensive solution. If you choose Fix Box inserts, you do not have to worry about the condition of your package. After all, no one wants to receive feedback from the customer telling them that the product did not meet their expectations because it was damaged during transport. That is why we recommend that you invest today in high-quality protective film, which wraps itself tightly around your goods and protects them from moving around during delivery. Products packed this way will be safe, giving you peace of mind. At the Boxmarket.eu online store, you can order high-class protective Fix Box inserts, which are required for the professional shipment of the products. Order them today, and the package will be mailed to you within 48 hours.
Offering of the Boxmarket.eu online store – find out more today!
If you are looking for high-quality cardboard boxes, accessories and additional means of protection for product packing, take a while to browse the range of the Boxmarket.eu online store. The offering is intended both for people who carry on business in the e-commerce industry and private individuals. There are many items that have become quite popular recently, including protective Fix Box inserts. Their advantages include affordable prices and the fact that they stabilise and protect the package from various types of vibrations or shocks. When you send a package via a courier company or the post office, you have to be aware that it is not the only package they transport. During delivery, the package may move around or even fall – if it is incorrectly protected, it may suffer damage. There is no point in taking risks, particularly as there are various types of protection available on the market. Check out our Fix Box inserts! We are waiting for your orders!

How to correctly protect your package during transport? Invest in Fix Box inserts! Find out more about them today – visit Boxmarket.eu!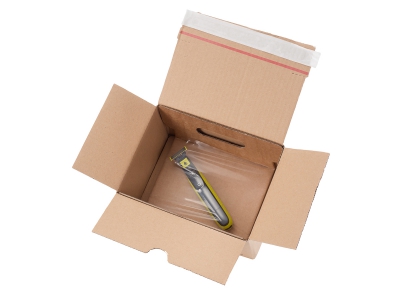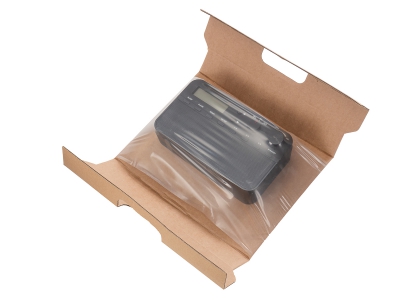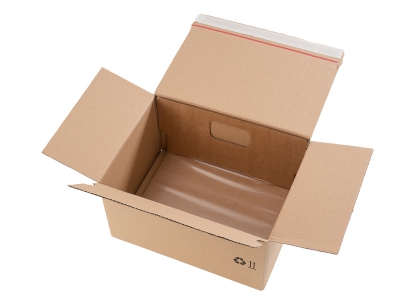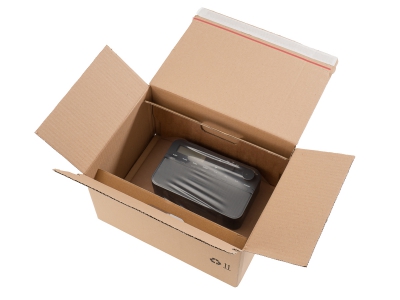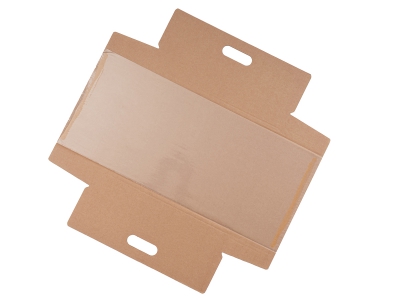 Sorry for the inconvenience.
Search again what you are looking for