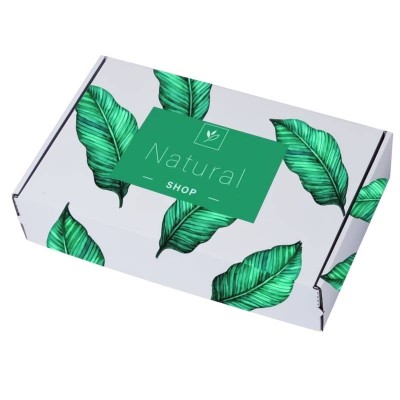 Sendbox F427 - with digital print
Sendboxes F427 are flat boxes with adhesive strip inside the box which allows them to close without using any tape. The boxes are securely closed. 
They also have tear tape which makes them easier to open.
It's a perfect packaging for e-commerce market.
The number of colors, in this case does not affect the price.
For clarification, coated white paper is a gloss paper. Both coated and uncoated is also white. When printing on brown cardboard, one has to take into account that some colors may have slightly different shades due to the color of the paper.
The deadline for completing an order with a digital print is about 3 weeks.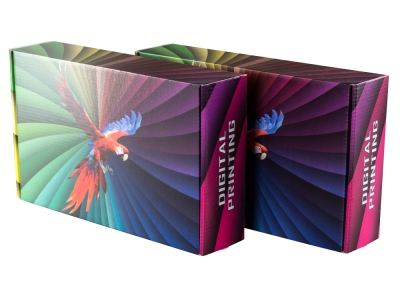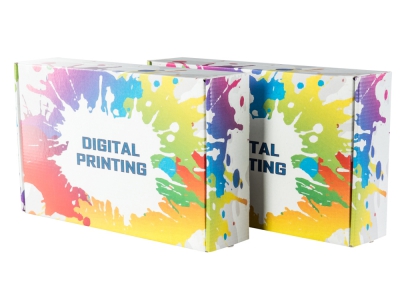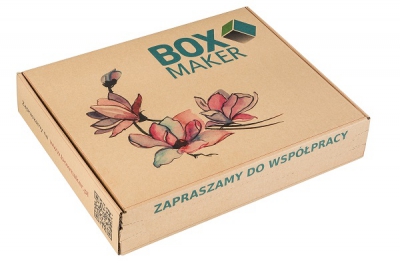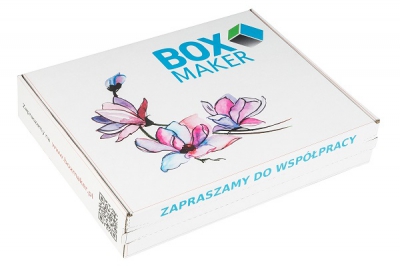 Index

Name

Cardboard

Inner size in mm

Price tax excl. / incl.

Digital Print


L

W

H

from 1 piece

< 100 pcs.

< 200 pcs.

< 300 pcs.

< 500 pcs.

< 1000 pcs.

B10NC

Bronze kraft

290

185

70

4,82 zł

4,82 zł

---

---

4,82 zł

4,82 zł

3,71 zł

3,71 zł

3,25 zł

3,25 zł

2,92 zł

2,92 zł

B15NC

White Coated

290

185

70

5,08 zł

5,08 zł

---

---

5,08 zł

5,08 zł

3,97 zł

3,97 zł

3,52 zł

3,52 zł

3,18 zł

3,18 zł

B30NC

Bronze kraft

370

290

70

6,80 zł

6,80 zł

6,90 zł

6,90 zł

5,28 zł

5,28 zł

4,86 zł

4,86 zł

4,56 zł

4,56 zł

4,23 zł

4,23 zł

B35NC

White Coated

370

290

70

5,08 zł

5,08 zł

7,34 zł

7,34 zł

5,73 zł

5,73 zł

5,30 zł

5,30 zł

5,00 zł

5,00 zł

4,67 zł

4,67 zł

B40NC

Bronze kraft

370

290

140

9,96 zł

9,96 zł

9,96 zł

9,96 zł

7,36 zł

7,36 zł

6,74 zł

6,74 zł

6,39 zł

6,39 zł

5,88 zł

5,88 zł

B45NC

White Coated

370

290

140

10,49 zł

10,49 zł

10,49 zł

10,49 zł

7,99 zł

7,99 zł

7,36 zł

7,36 zł

7,02 zł

7,02 zł

6,51 zł

6,51 zł

B50NC

Bronze kraft

420

370

120

10,54 zł

10,54 zł

10,43 zł

10,43 zł

7,83 zł

7,83 zł

7,24 zł

7,24 zł

6,87 zł

6,87 zł

6,47 zł

6,47 zł

B55NC

White Coated

420

370

120

10,60 zł

10,60 zł

10,61 zł

10,61 zł

8,00 zł

8,00 zł

7,42 zł

7,42 zł

7,04 zł

7,04 zł

6,63 zł

6,63 zł