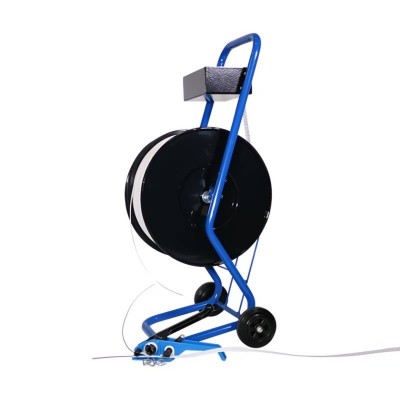 Strapping sets
Are you looking for a comprehensive solution to streamline your packaging process and ensure your company enjoys good PR? Either way, you are in the best possible place. At the Boxmarket.eu online store, we can furnish you both with individual strapping products and readymade pallet strapping sets at an affordable price. Everything in a single place, without leaving your home, quickly, safely and delivered for free. Shopping just the way you like. Explore our range of pallet strapping sets as well as other items. In case of any questions or doubts, our team will gladly help you choose the right equipment, accessories and products. Contact us!
Pallet strapping sets – what should they include?
Cargo transported on pallets has to be carefully secured. After all, it is often carried, loaded and unloaded. A robust pallet and a good-quality pallet strapping set guarantee that both sides will be satisfied. By ensuring that your cargo is adequately secured, you reduce your losses, make work easier for your employees, facilitate loading and unloading for the truck driver and guarantee that the goods will reach the destination intact, i.e., that the customer will be satisfied as well. What should be included in a strapping set? It certainly has to include PP, PET or WG packaging straps. You might also need a tensioner and wire clips. If quick and easy work is your priority, you should also definitely get strap dispensers. You can order specifically accessories at our store individually or buy a readymade set.

By choosing a complete set, you can be sure that you will have everything you need, and also you can also generate savings for your company's budget. Our store offers two types of sets. The first of them includes a trolley, straps, tensioner and wire clips. The second includes a trolley, straps, strapping tool and metal clips. The sets will be an excellent choice during the preparation of packages for storage and transport. The set designed to stabilise the cargo on the pallet is a choice intended primarily for production companies, e.g., from the furniture industry, companies selling household goods, electronic goods, gardening products, cosmetics and construction equipment.
Strapping sets – take care of every detail
When preparing the goods for shipping, you have to pay attention to every tiny detail. The first thing you have to do is pick the right box type and suitable filler. You can find the most popular cartons and boxes at our store. You can choose from, in particular, flap boxes, laptop boxes and various types of postal boxes or boxes for parcel lockers. When choosing your box, you not only have to pick the right size but also make sure that the properties of the box make it suitable for a specific product and its weight. The second item you might be looking for is the packing filler. The different types of fillers are designed to protect the goods against mechanical damage. They absorb shocks and ensure safety. At Boxmarket.eu, we have prepared air cushion bags, paper, inserts and PE foam sheets. Pick the product that is best for you.
Why shop at Boxmarket.eu?
Are you wondering why you choose our store to find everything you need to prepare your products for shipment? Most importantly, Boxmarket.eu offers high-quality accessories that are both functional and visually pleasing. We also make sure to keep our prices affordable. We are well aware that every business is looking for effective and inexpensive solutions. That is precisely what you can find here. That is not all, however. We also prepared many special offers and discounts for you to let you replenish your stock with even better products at the same price. We also offer free delivery and discounts depending on the size of your order. You can count on us to give you professional advice! 
A readymade pallet strapping set is a convenient choice to make sure you have everything you need. Check out our sets and pick the one that is best for your company!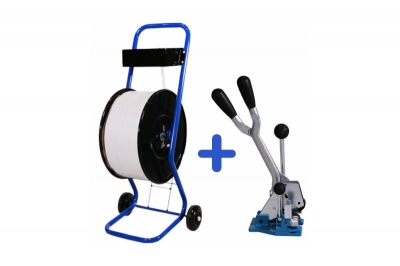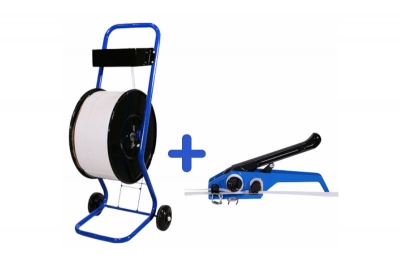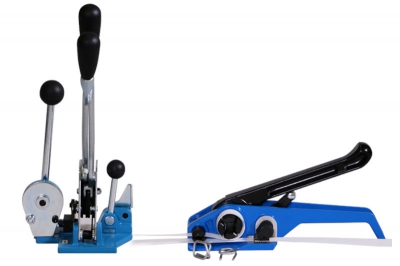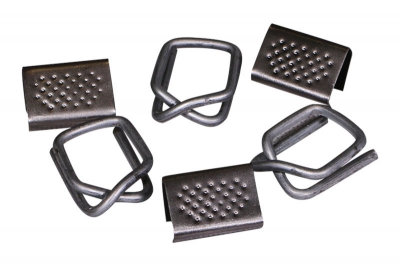 Sorry for the inconvenience.
Search again what you are looking for