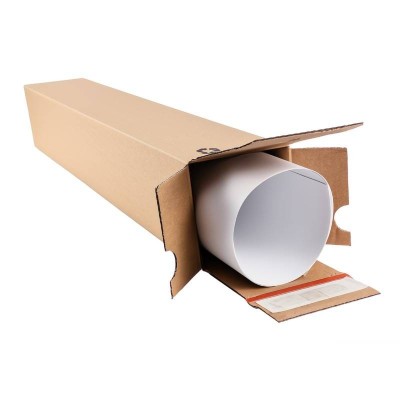 Shipping 48h
Tubebox
The Boxmarket.eu online store has a wide range of products for packing items with standard dimensions and more complex forms. If you are looking for a box to send a poster, painting, roll of fabric or drawings undamaged, you might want to examine our offer of long Tubeboxes. They have an adhesive strip to seal the box without using adhesive tape. Visit now and try out this type of packaging!
High-quality Tubeboxes from Boxmarket.eu
Long Tubeboxes are a great option for the transport of posters, drawings, rolls of fabric, documents and other similarly shaped items. Not every product is suitable for transport in standard packaging. Tubeboxes are the perfect solution for the e-commerce industry. This area has been evolving, which is why we have been supplying packaging meeting the needs of online stores and the requirements of distributors.

The offer of Boxmarket.eu includes various types of packaging, envelopes and accessories that are required for the professional shipment of goods. Our products are intended not only for companies in the e-commerce sector but also for private individuals. Tubeboxes are one of the products in our extensive offer. You will immediately notice their robust design. The cardboard is resistant to damage and dents, which are a common occurrence during transport. If you place posters or important documents in such packaging, you will not have to worry that they might be no longer suitable for use after the addressee takes them out of the box. The boxes on offer are supplied in four sizes:
105x105x610 mm,
105x105x700 mm,
105x105x860 mm,
105x105x1100 mm,
You can also order pallets at our online store.
Tubeboxes for important documents
At home or at the office – documents are everywhere. What to do if you want to send an important design to your customer? You will need a Tubebox! We are well aware that special boxes are needed to send packages and store the documents. That is why the offer of the Boxmarket.eu online store includes items such as Tubeboxes. They are special long boxes for documents, sketches and paintings. They are made of high-quality cardboard that will protect items that have to be relocated or transported. The adhesive strip seals the box, and the tear-off strip can be used to open it easily, without the risk of damage to the item contained inside. Tubeboxes are also the perfect solution for people whose work is connected with arts, architecture or construction. It is a good idea to invest in boxes that will correctly protect the designs during transport to the customer or the office.
Tubeboxes – functional and aesthetic
Functionality, neat appearance, strength and low cost – these are the distinguishing characteristics of our Tubeboxes. With high-quality boxes, you can now transport long items safely and easily. You no longer have to fold large sheets into smaller pieces to adjust them to standard packaging. It's all in the past now. We are perfectly aware of how difficult it can be to find the right box for items such as posters or paintings, which is why we have designed special Tubeboxes. They are long and easy to open and seal. You do not even need to use adhesive tape to protect the content. We use a special adhesive to make sure the box is correctly sealed and protects the item. The Boxmarket.eu online store is a place where we offer Tubeboxes and Fixboxes with elastic film, among others, to let you pack the items ordered by your customers in an aesthetic way. Visit our store and explore our entire offer to pick the products that best match your business profile.
What else should you know about Tubeboxes?
The offer of our online store includes long boxes, which are a great product for the e-commerce business. Our Tubeboxes combine a high quality with excellent materials and a neat and tidy appearance. This way, the customer will receive their package intact, and the packaging will make a good first impression, which is crucial for online sales. Explore the wide product range of our Boxmarket.eu online store and find high-quality packaging and accessories meeting the needs of the e-commerce industry. Call us or send us an e-mail if you have any questions – we will be happy to advise you on picking the best solution.

Tubeboxes are available at Boxmarket.eu. We guarantee high quality, affordable prices and quick delivery. Visit us today!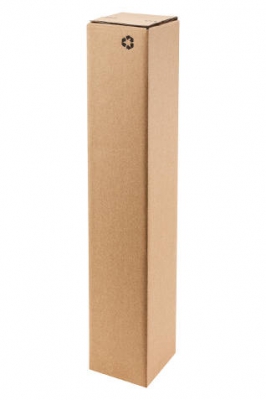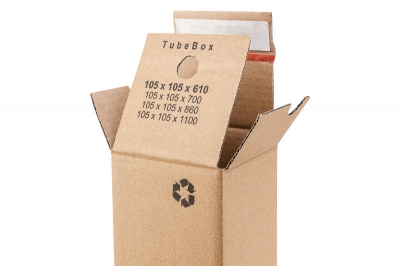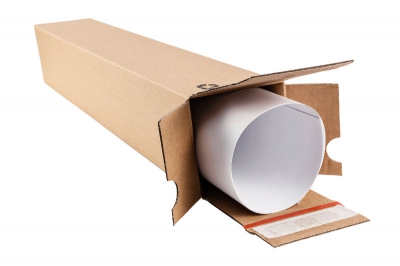 Sorry for the inconvenience.
Search again what you are looking for