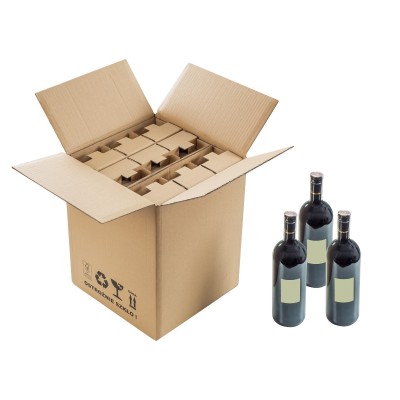 Shipping 48h
Wine shipping cartons
We present you our unique solution for packaging and shipping bottles with wine or other beverages or liquids.
A special insert made of a double wall corrugated cardboard protects the bottle from all sides. A special cut on the bottle neck fixes it in the insert. Thanks to this, you can pack bottles with different shapes and dimensions in the insert. The packaging is easy and quick to fold.
In the set we offer matching boxes made of strong double wall BC corrugated cardboard. The boxes are optimally adapted to the inlays and fit 3 to 12 bottles (1 to 4 inserts).
The boxes are die cut so that the flaps completely overlap the floor, creating an additional protective layer. The box remains completely flat after packaging and does not fall over. Cardboard boxes can be stacked on top of each other without fear of tipping over.
All packaging's are made from FSC-certified paper to protect our environment.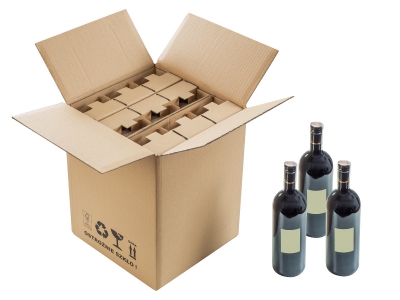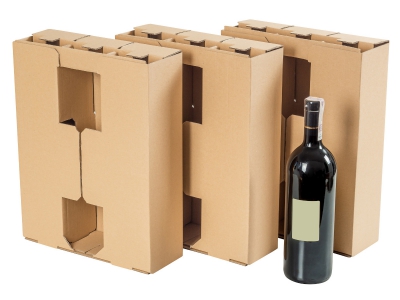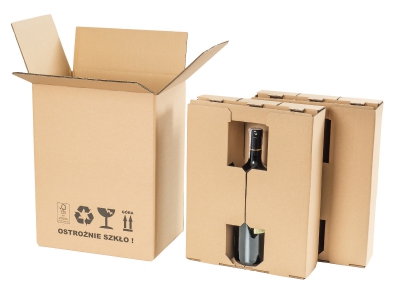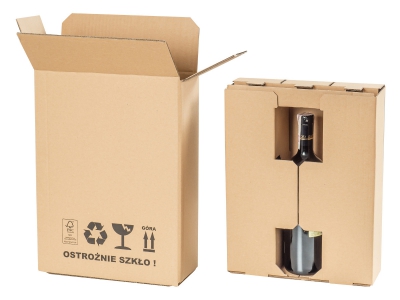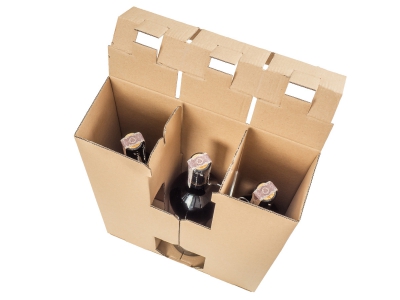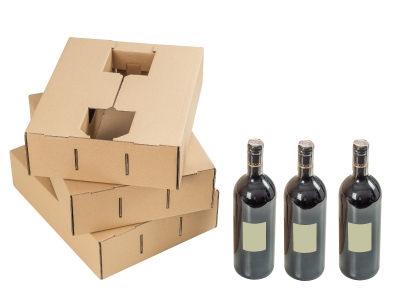 Index

Name

Cardboard

Inner size in mm

Packing
1 pack:

Price tax excl. / incl.

Amount
(quantity in pieces)

L

W

H

from 1 piece

< 100 pcs.

< 200 pcs.

< 300 pcs.

WW_1

EB

250

83

350

10

2,55 zł

2,55 zł

2,30 zł

2,30 zł

2,15 zł

2,15 zł

1,99 zł

1,99 zł

WW_2

BC

290

100

370

10

2,95 zł

2,95 zł

2,75 zł

2,75 zł

2,65 zł

2,65 zł

2,49 zł

2,49 zł

WW_3

BC

290

200

370

10

3,39 zł

3,39 zł

3,19 zł

3,19 zł

3,09 zł

3,09 zł

2,99 zł

2,99 zł

WW_4

BC

300

290

370

10

3,89 zł

3,89 zł

3,69 zł

3,69 zł

3,59 zł

3,59 zł

3,49 zł

3,49 zł