Sticky tape dispensers
What are sticky tape dispensers? That name stands for popular tape devices that allow us to make the application faster. If you buy that small instrument, it may turn out that your packing process becomes streamlined. What else should you know about sticky tape dispensers?
Learn how sticky tape dispensers work
How do sticky tape dispensers work? First of all, they are small portable devices that allow you to handle a sticky tape faster than if you carry out the whole process manually. Just place a tape roll in the dispenser, and all your trouble in finding its end will vanish. The work will be much faster, and all the people involved will be less tired.
Sticky tape dispensers feature quite a simple design. The key thing is that the tape is installed firmly and that the device has special teeth which cut off pieces of tape. This eliminates the issue of cutting the tape off with scissors, which is extremely inconvenient and slows down the packing.
What are the benefits of tape dispensers?
The use of a tape dispenser saves time and work of the people involved in packing. However, these are not all the benefits the device brings. What is very important is that a dispenser lets you cut off identical pieces of tape without having to measure them. This obviously improves the look but also saves your material. Less tape is wasted during packing.
Besides, the dispenser allows you to tape your packages or envelopes in an even and precise manner. We all know that the visual aspect is extremely important and should be treated with the greatest care. Such a device can also be used to make your packages look elegant.
A functional packaging tape dispenser
How should be a functional packaging tape dispenser designed? Of course, the whole structure should be made with great care about details. This will make the device more durable. A very important element is the plastic flap, which is used to press the tape against the envelope or carton. With this, the adhesion is more efficient. It guarantees that the protected elements will not come off. This is especially important when the package contains valuable items.
Invest in manual sticky tape dispensers in different variants
Manual sticky tape dispensers can handle rolls of various widths. This is usually 50 or 75 mm. At the same time, the devices can be made of different materials. Besides the popular plastic dispensers, there are also their metal equivalents, which are much more durable. The latter ones feature a range of improvements. They have a system for easy tape replacements as well as an additional retractable cutter. In addition, metal dispensers use very interesting improvements such as a silent tape unrolling system. This is a useful feature that proves convenient especially when several persons work next to one another.
Sticky tape device: functional and practical
What else should you know about our sticky tape device? It is advisable to buy such equipment that enables you to replace individual components, for example the metal cutters. The device should also apply the tape with a single move and effectively cut it off.
Another very important thing is the material the dispenser is made of. If you use the device only occasionally, the plastic version will be just enough. But if you use it very often, it will be better to buy a model made of metal. It will be much more durable and will last longer even if used frequently.
How many taping devices should you buy?
It often happens that we need more than one taping device. Sometimes we need a 50 mm tape, another time a 75 mm tape. So it is worth buying both devices. This will streamline your work and save the tape, as it will not be unnecessarily wasted.
Besides, the number of devices should correspond to the number of people who pack products at the same time. It is often just useful to have some spare dispensers. It is important that you can get a discount when buying more devices. The first discount applies if you buy more than 3 pieces.
A sticky tape dispenser significantly speeds up the packing work. You can choose between plastic and metal variants. Check them out!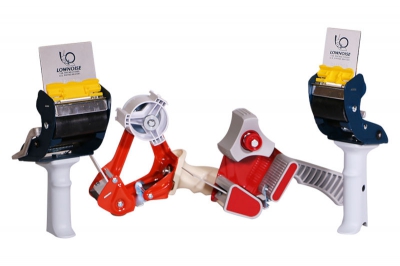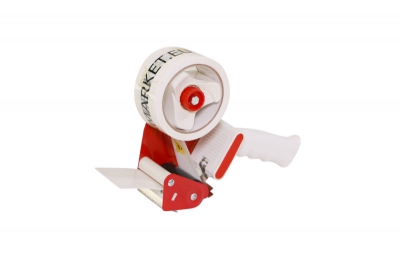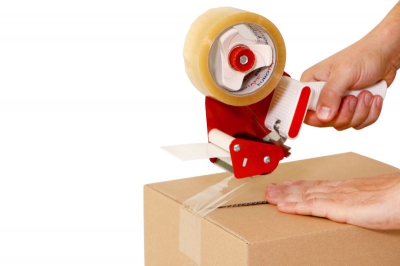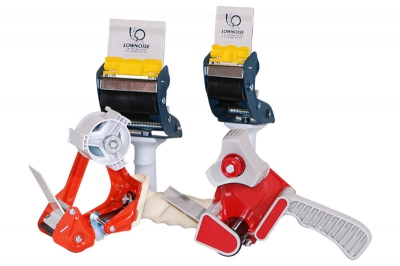 Sorry for the inconvenience.
Search again what you are looking for